September – Business Challenge Recap
Before we start another month around a new theme, I wanted to recap all the topics and challenges we've covered so far this year to give you a chance to review your progress in each area.  As we enter September and all that comes with it –  i.e. back to school, the start of fall, the start to the holiday season – we are also beginning the last third of the year.  My challenge to you is to use this recap to make sure you are WORKING ON YOUR BUSINESS and not just IN YOUR BUSINESS.  You still have time to make 2012 a successful year if you are focused and purposeful.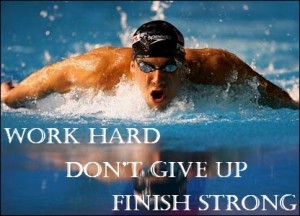 January – Strategy
Reconnect with your business strategy
Key Elements of a Successful Business Strategy
Can You Execute Your Strategy?
Creating a Culture of Accountability
February – Money, Money, Money
Tracking Progress and Keeping Score
Managing Your Banking Relationships
March – Marketing Month
Do you know your customer's pain points?  
Put Your Marketing Strategy Into Action
Are Your Marketing and Sales Aligned?
April – Focus on Sales
Are you practicing the greatest sales secret in the world? 
There are only two things people ever buy.  Are you selling either one?
When is the last time you surveyed your customers?  
Five ways to keep your customers coming back
May – Building a Winning Team
How Strong Is Your Company Culture?
June – How To Get What You Are Worth
Why people give you their money
What you say affects your worth
How to establish your unique value
Are You Willing to Abandon Some Business?
July – Cash and Profits
Is your company prepared to get financing?
Are you prepared to use your profits strategically?
Are you managing your cashflow or is it managing you?
Do You Have A Powerful Dashboard?
August – Meaningful Modern Meetings
Are You Having  Too Many Bad Meetings
Find Out What Type of Organization You Are By The Meeting You Have
The Seven Principles Of Modern Meetings
Start Having Modern Meaningful Meetings Today
Do You Know How to Brainstorm Effectively
To Your Success,
Bruce Rector
The Rector Group
Tel: 954-356-0439