Maintaining your banking relationships.
This week's challenge is around your banking relationship – are you managing it or is it managing you? Your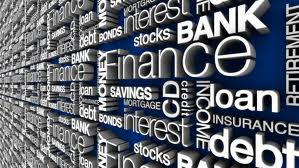 banking relationship is critical to your business. Your bank will typically provide services such as:
Operating banking. This is your routine banking business – deposits, check writing etcetera.
Lending. This would be bank debt such as revolving lines of credit, etc (and if your bank is not providing credit then you should seriously assess the relationship).
Other specialized services. This might include currency hedging or trading, letters of credit and other trade services.
Bankers can be a critical factor in your company's success. By providing cash management, liquidity (via lending) and other services a bank can be an extremely important partner for your company. But remember – all business is relationships, and this is never more true than with your bank. With that in mind, you should have an ongoing plan to keep your banker in the loop with what is going on at your company. Relationship means communication – and keeping your banker apprised about what is transpiring at your company should be part of the CEO's regular duties (or CFO if the company is a bit larger).
How can you develop and improve the relationship with your banker(s)? Try these steps:
Schedule regular meetings with your bankers. This should happen at least on a quarterly basis.
Make sure that your banker is included in any emailings or other outbound communications by your company (press releases, etc).
If there are any significant events in your company's life (positive or negative) make sure that you personally convey those events to your banker – don't let him / her read about it in the paper.
Make sure that you are acquainted with the everyone at your bank that can impact the company – your banker's boss, support staff, credit analysts, etc. Everyone who is part of the relationship should know the great story of your company.
Finally, you should periodically assess the relationship. Is your bank supporting the company's growth efforts in the most effective way? Are there ways that the bank could assist in accelerating the growth of your company?
By asking yourself (and your banker) these questions you can ensure that the resources that they can offer are there to support your company's growth!
Sincerely,
Bruce Rector
The Rector Group
Tel: 954-356-0439
brector@therectorgroup.com
SIGN UP HERE TO RECEIVE YOUR WEEKLY BUSINESS CHALLENGE.
If you find this helpful, I would appreciate it if you would Forward it to a Friend or Colleague or post to one of your social media channels.  Thanks in Advance!